Are you ready for another challenge? I think you will agree that it is easy: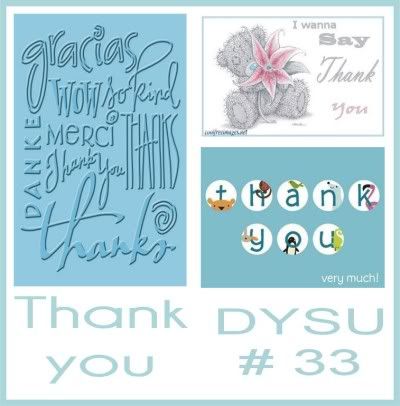 Everyone needs a stash of Thank You cards, so that is what we want to see.
****************************************
So, what have I done for this challenge? I was looking at a piece of patterned cardstock and an idea came to mind for the image I picked out this week.
I had chosen "Mouse Flowers" by Little Claire. The paper I was looking at was a compilation of borders. I would love to tell you which paper I used, but the identification edge was cut off and I can't find my note where I wrote that info down.
I know I'm the only one who does that!
I used my trusty Prismacolor pencils to color the image to match the paper. So much easier than trying to find a DP to match an image I have already colored!
The 'Thank you" by Stampin Up was stamped on the bottom border to mimic the top border.